I weigh over 220 pounds and I am 16 years old
About 3 years ago or so I was skinny, but I was still ugly. I really do want to change that but I've tried 3 times. Now can I try but don't stop. At school I get bullied about my weight and my ugliness and I have been bullied my whole life that I believe them.
How can I stop thinking about them and don't let it get in my head? My parents said I don't weight that much but, they do think I am fat but, they tell me I am not. I told my parents that I need to go to a therapist, but they think I am fine and I think they don't want to deal with it.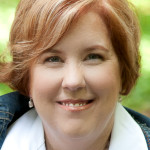 Amy Fortney Parks
Child & Adolescent Psychologist, Parent Coach, Educational Consultant
Hey!  I am so impressed with your efforts to ask questions, to figure out how to change the messages that you hear (and say to yourself), and to get support!  And it sounds like you want to make some changes in your life!  Take a walk over to the counseling office at school, the school nurse or consider reaching out to your Pediatrician's office. You don't have to have your parent's permission to seek support for yourself!  And maybe taking control of your support network will give you the strength to make even bigger decisions about your health!  I am rooting for you!  Be Wise!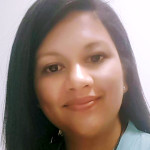 Amy is right, you do not need to ask for permission to seek for support. Finding that help at school or through your pediatrician could be the first step towards getting the tools to reach physical and emotional health. Remember that the weight is only a number on the scale, but your health is determined by multiple factors. It sounds like no matter how much you weight, there are some self-esteem issues that need to be addressed. When we are constantly told negative messages, we end up believing them ourselves and is important to learn to recognize those negative thoughts, get them out and put positive ones in.
In regards to your parents, t may be that your parents are in denial because they want to provide unconditional love, but do not have the tools to address your concerns. At some point remind them that you would like to talk to someone about your feelings, and maybe give the opportunity to be part of that conversation. Having a healthy support system is important, and being able to learn to communicate with them will allow you to have a healthy relationship with them as you grow into adulthood.
Trough individual therapy you can work on your self-esteem and establish specific goals for self-care. Through family therapy, you could address family dynamics, negotiate solutions to current family or individual challenges and identify ways to support each other.
I am a Licensed Professional Counselor in Texas, currently providing services in West Houston. You may reach me at 787-466-5478 to schedule an appointment.
Tengo 16 años y peso sobre 220 libras.
Hace como 3 años era más delgada, pero era muy fea. Quisiera cambiar eso, pero he intentado 3 veces. Ahora intento pero no puedo. En la escuela me hacen bullying por mi peso y mi fealdad, tanto que me le he creído.
Como puedo dejar de pensar e ellos y no dejar que se me metan sus ideas en la cabeza? Mis padres me dicen que no peso tanto y que no creen que estoy [email protected] Le dije a mis padres que necesito hablar con un terapista, pero ellos me dicen que estoy bien, yo creo que ellos no quieren lidiar con el problema.
La terapista Amy tiene razón, no es necesario pedir permiso para buscar ayuda. Encontrar un consejero escolar o hablar con tu pediatra puede ser el primer paso para obtener las herramientas que te ayudarán a alcanzar tus metas de salud física y emocional. Recuerda que tu peso es solo un número en balanza, pero tu salud está determinada por muchos factores. También me parece que sin importar cuanto peses, hay un problema con tu autoestima que debe ser atendido. Cuando hemos sido expuestos frecuentemente a mensajes negativos, esos mensajes se vuelven parte de nuestra mentalidad y debemos aprender a reemplazarlos por mensajes positivo.
Respecto a tus padres, puede ser que ellos estén en negación porque ellos desean proveerte amor incondicional, pero no tienen las herramientas necesarias para atender tus preocupaciones. En algún momento, recuérdales lo importante que es para ti hablar con alguien sobre cómo te sientes, e invitarlos a que sean parte de esa conversación. Es clave tener un sistema de apoyo saludable y aprender a comunicarse efectivamente con tu familia, te ayudara a tener una relación de comprensión y apoyo mutuo.
A través de la consejería individual, puedes trabajar en mejorar tu autoestima, y establecer metas específicas para tu cuidado personal. A través de sesiones familiares, puedes atender dinámicas familiares, negociar soluciones e identificar maneras de proveerse apoyo.
Soy Consejera Profesional Licenciada en Texas y Puerto Rico, veo clientes en el este de Houston y proveo servicios de tele terapia. Para una cita puedes llamar al 787-466-5478.

The information above is intended as general information... (more)
The information above is intended as general information based on minimal information, and does not constitute health care advice. This information does not constitute communication with a counselor/therapist nor does it create a therapist-client relationship nor any of the privileges that relationship may provide. If you are currently feeling suicidal or are in crisis, call 911 or proceed to your local emergency room. La información provista es para propósito general basado en información mínima, no constituye aviso medico. Esta información tampoco constituye una comunicación directa con un consejero o terapista y no crea una relación entre cliente y terapeuta o desarrolla ningún privilegio. Si tiene pensamientos suicidas o está en crisis puede llamar al 911 o visitar su sala de emergencias mas cercana.
More Answers