I'm just not happy with my marriage
He is verbally abusive. When he gets mad, he just yells at me. At times, I feel scared.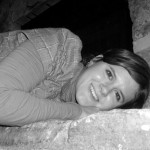 I'm sorry you are experiencing this and I'm glad that you are looking for help and support. I'm not sure of all the details so take from answer what you can. If you are feeling unsafe or scared in your relationship please know that there are non profit domestic violence services that can help and provide you some more support. They can also safely plan with you if you choose to leave. It seems that you might be feeling defeated and if that's the case a lot of domestic violence non profits provide free counseling if you are needing to talk to someone. What you are going through can be overwhelming and your are taking the right steps toward healing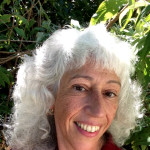 Good for you on recognizing your own feelings.
Often in an abusive relationship, the person who is being abused, starts doubting themselves and starts tolerating, then accepting abuse.
Marriage is based in love and feeling taken care of by the partner. Feeling scared is the opposite of this.
If you feel ready, tell him the way you feel and pay attention to how willing your husband is to being aware that he yells and that you feel scared.
If he has no idea of what you're talking about, doesn't want to understand what you feel, then slowly take steps to understand within yourself whether or not tolerating your husband's behavior is acceptable to live with on an everyday basis.
The information above is intended as general information... (more)
The information above is intended as general information based on minimal information, and does not constitute health care advice. This information does not constitute communication with a counselor/therapist nor does it create a therapist-client relationship nor any of the privileges that relationship may provide. If you are currently feeling suicidal or are in crisis, call 911 or proceed to your local emergency room.
More Answers