I'm in a relationship, and I think I like my ex-boyfriend. Who do I choose?
I'm dating this guy, Peter. My friend Jennifer used to date him a while ago, and she's fine with us dating. My ex-boyfriend, Paul, broke up with Jennifer, and she's devastated about it. Peter and I are going through a rough patch in our relationship. All of a sudden, Paul is in "love" with me, and he wants me back. I don't know what to do because I can't hurt my friend or my boyfriend, but I think I might Paul again.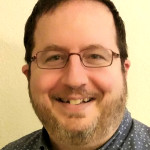 Hello. The dynamics of having a romantic relationship with someone is not always clear. Sometimes we jump from one relationship to another without giving ourselves a chance to adjust and grieve for the one we had to leave behind. When you find yourself in a situation where a previous partner is coming back into your life and desires to be with you again, it is important to ask yourself what the motivations are prompting that return. Is the person afraid of being alone? Are they jealous of your current relationship? Do you feel the same way about this returning relationship as you did before it was ended? How long and/or how committed is the current relationship you are in now with your current partner? Does your former partner not like being "dumped" and maybe they just want to get back together with you so that they can "dump" you instead? Some of these questions you may not be able to answer, and some of them might require your own internal reflection.
You likely want to make a good decision, and you also might want to consider who it will impact, and how that will happen. Other friends might be upset at this sudden change, and it could create a strain on your friendship. You will want to carefully consider the value of that friendship before you take any actions that could damage it. Also perhaps think about what led you to end the relationship with your previous partner in the first place. Has there been a change in events or behavior that would cause you to think of a valid reason to give that person a second chance? How it will it impact your current relationship?
Going into relationships should be done with reflection, patience, and full awareness. Ultimately you choose who is in your life, so you want to make those choices based on appropriate decision making, and with the ability to protect yourself from harm. No one else can make this choice for you. However, gaining the insight of friends or family can be helpful, as can seeking out the counsel of a therapist. In your heart, you will likely find the right answer. Learn to trust that more, as that is where the core of emotion tends to be when you need it. Use your mind to analyze things, but allow yourself to also feel your way through the situation too. The answer will arrive if you let it.
More Answers