I'm falling for my abusive and cheating ex-boyfriend
My kid's dad and I broke up two years ago. He still wants me back, and I just started to fall for him again. But our kids are with Child Protective Services: that's why we broke up. He started to talk to other women, and he put his hands on me.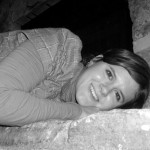 What you are experiencing is common with survivors of abusive relationships. Even abusive relationships have positive moments in them and typically for survivors those are things they still love and care about of the abuser. A lot of it could also be grief over the loss of the relationship and also your children. A lot of time people return to thier abuser because that's the only support that they have. If this is something you are going through I would encourage you to seek out a domestic violence non profit in your area because they can provide you with additional support. I don't know the whole situation but keep in mind that abusers will make promises and say what they think the other person wants to hear to get them to return. Attached is an example of what I am talking about: http://www.bfwc.org/pdf/Cycle%20of%20Violence.pdf
Based on what you decide I would encourage you to keep caution and boundaries. It might be helpful to safety plan with a domestic violence non profit.
More Answers