I'm concerned about my 12 year old daughter
I'm concerned about My 12 year old daughter.
About a month or two ago she started walking on her toes, as well as coloring and writing very messy. This all happened very suddenly. She has never walked on her tiptoes and has always colored and written very neatly.
Is this something I should be concerned abou? Any advice will help.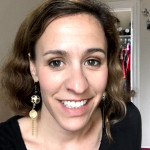 It is great that you are noticing these changes with your daughter. I can't offer advice without knowing much more about your particular situation but some things to think about:
Has something else happen recently that has been stressful, upsetting?
Is your daughter trying to communicate something to you and if so what might that be?
Have you discussed these recent changes with her? (Without being too serious or accusatory)
There is so much changing for her (and you) now-communication and connection are crucial.
I hope you both can talk to a supportive person about all these changes.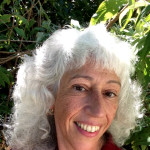 Have you asked your daughter why she's doing the behaviors you describe?
Often the best way to find out why someone does something is to simply ask them their reason.
Her answer will give you some guidance as to next possible steps.
If she's pretending to be a fantasy figure or trying to find out how being taller feels, or walking on high heels or some other image then knowing this rules out that she has some unbearable pain in her arch which may require more practical answers such as new shoes or even indicate a medical problem.
Ask if she's noticed any change in the way she walks.
Maybe she doesn't know she's doing this and maybe she feels embarrassed to tell you she's doing something a bit odd.
Since usually 12 year olds don't color, is it new that she started coloring?
Maybe given the fact of messy handwriting, she's in a phase of pretending or reflecting on good times as a young child.
Then this becomes the topic of examination.
Does she feel insecure about being on the cusp of adolescence?
Some of these questions can be asked directly and some are for you to first decide based on what you know of your daughter, which questions and what direction to take in understanding your daughter's motivation.
The information above is intended as general information... (more)
The information above is intended as general information based on minimal information, and does not constitute health care advice. This information does not constitute communication with a counselor/therapist nor does it create a therapist-client relationship nor any of the privileges that relationship may provide. If you are currently feeling suicidal or are in crisis, call 911 or proceed to your local emergency room.
More Answers