I lie to my mom about my relationship
I use to be so happy. No matter what, I always was happy. I got into a relationship with this guy. I love him so much. We're both teenagers. The week after his birthday, my mom made me stop talking to him. It broke me. He came to my house and talked to her, and she let us date again but not see each other. He comes up to my school every day and it tears me apart that I have to lie to her.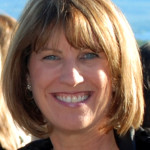 I understand that this can be difficult when you care about someone. Have you had a discussion with your mom as to why she does not want you and this boy to see each other, and what her concerns are? It sounds as though you and your mom may be able to use some help with communicating, and compromising. It is understandable that you do not to feel comfortable having to lie to your mom. It would be helpful if she could understand that you having to lie to he is getting in the way of you being able to go to her with any issue and feel she will hopefully understand or try to understand where you are coming from. Have either one of you been in family therapy? This may be something you may want to suggest to your mom to help you both understand where each one is coming from. If your mood is sad, and your feeling worse, it is important that you reach out to an adult, parent, person at school whom you trust to share your feelings and help you feel understood and work through your problems.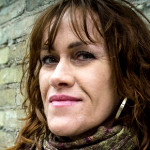 Hi Los Angeles, I can tell you have a moral backbone because it's hurting you to lie to your mom. I always say that a little bit of guilt is healthy because it teaches us who we want to be. Listen to that voice. You don't have to lie to your mom to get what you want.
Now, you don't say how old you are, so part of my answer is going to be a bit vague. There's a big difference between being thirteen and your mom telling you what to do and being nineteen and your mom telling you what to do. The thing is that moms and dads start out making all your decisions for you when you're small, and they're supposed to, very gradually, give that control over to you. Different parents do this at different speeds, but in general you have to earn that freedom and trust...it's not just gonna be handed over to you.
You might not like this part...your parent has the right to make the rules. My guess is there's a reason why mom is holding you back. Even if it doesn't make sense to you, breaking her rules isn't going to get you what you want...which is freedom, right? I guarantee you that mom wants you to eventually earn freedom...but she's not supposed to give it to you until you're ready because her first job is to keep you safe. I like that your mom has limits for you. Too many parents are sort of looking the other way, busy with their own thing. Whether you know it or not, you need protection like all kids do (appropriate for your age, of course).
It sounds like what you want to say to your mom is "I want to make my own decisions about who I spend time with". That's a normal wish, and I encourage you to say that to her. Depending on your age and whether you've earned it, she might listen.
So, you're sending her that message that you want to send, but you're doing it in a sneaky way, and that's not going to go well when she finds out. It's called "passive aggressive" when you say something with a sneaky behaviour rather than with words. It's not a very healthy way of sending a message, because people feel disrespected.
My guess is that your best bet is to be honest with mom, stop the sneaking around and come up with a detailed plan of how you're going to earn your freedom...eventually. She might listen to that.
The information above is intended as general information... (more)
The information above is intended as general information based on minimal information, and does not constitute health care advice. This information does not constitute communication with a counselor/therapist nor does it create a therapist-client relationship nor any of the privileges that relationship may provide. If you are currently feeling suicidal or are in crisis, call 911 or proceed to your local emergency room.
More Answers