I just found out my boyfriend has been cheating on me
He is in his late thirties and I am in my mid twenties. We have been together for about 5 months. I really like him. He says he cares about me and is willing to fight to make things right. He has been very apologetic and expressed he did it out of fear. I don't know if it's worth giving him a second chance.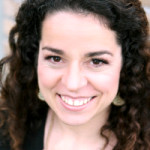 Rebecca Wong
Relationship Therapist & Connectfulness Consultant
Cheating is often a sign that something is amiss in the relationship. His fear may be full of information. While it's possible to repair relationships after a betrayal it's also challenging to do, especially so early in your relationship. I can't tell you if you should/shouldn't give this relationship a second chance but I will tell you to tune into your own intuition (and follow your own fears in doing so, they often are incredibly informative when we don't push them away with denial).
More Answers