I have had a compulsive swallowing tic for the past 9 months—how can I get rid of it?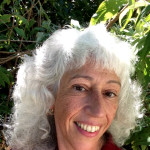 The first step is to get a medical rule out that the problem is psychological and emotionally based, not a symptom of a medical condition.
Ask your healthcare practitioner their opinion on this question.
If there isn't a medical explanation, then you are free to explore the possibilities of tension and anxiety in your life which may contribute to the swallowing tic.
If you've been under severe stress at work, feel pressure in a relationship, have a sense of wanting change in your life overall and unsure where to start, these are each possible stimulus to a tic.
The main point to keep in mind is that the tic is best addressed by clarifying the life situation predicaments in which you may be.
Aside from reminding yourself to stop the tic once you notice it, a tic which is not a medical problem will go away when the underlying tension which supports it goes away.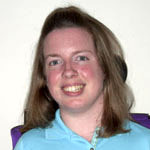 I don't have experience with this type of tic, but I can still give you a few general thoughts.
I would first suggest meeting with your primary care physician. They would probably be able to refer you to a specialist to see whether there is a physical cause. Sometimes there is some sort of chemical imbalance and extra communication in nerves and muscles that can be treated with medication.
I'm not sure about your use of the word compulsive and what exactly you meant by it, but it led me to wonder whether you feel better after you swallow and how often it happens.

It would also be helpful to see if you can recall any events or changes leading up to the time when this started for you as well as anything that makes it better or worse.
I don't know whether you are saying that it ties to anxiety or whether it is just something that happens and feels like it is out of your control.
Here is some basic information about certain types of tic disorders and under the resources section at the top, there is a link to a list of specialists: http://www.movementdisorders.org/MDS/About/Movement-Disorder-Overviews/Tics--Tourette-Syndrome.htm
Also, having awareness of trying not to do something can make it more difficult not to do it. For example, if I ask you not to think of pink elephants from the next five minutes, that will probably be something you think about a lot in that time frame. Working with a physician (and possibly a therapist, depending on their recommendations) about this may be helpful to you.
The information above is intended as general information... (more)
The information above is intended as general information based on minimal information, and does not constitute health care advice. This information does not constitute communication with a counselor/therapist nor does it create a therapist-client relationship nor any of the privileges that relationship may provide. If you are currently feeling suicidal, as if you want to hurt or kill yourself or someone else, or are in crisis, call 800-273-8255 (24 hours a day, 7 days a week), call 911, or proceed to your local emergency room.
More Answers