I have an old roommate who might be a psychopath
I was "mentored" by this guy for a few years spiritually. It was okay at times, but other times, it was just weird. I try not to think about it too much, but a lot of manipulation and lying happened, yet no one else really believed me when I told them. It's like he's two different people, and no one else really sees that side of him. I was blamed for a lot of our troubles, and now we don't really talk much. I'm worried because he's in a trusted position of leadership and no one suspects anything. They just think I'm attacking his character. How do I know for sure?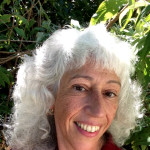 You may intuitively be sensing what many professionals in the social sciences and psychology have already understood.
Just Google "psychopaths and leadership" and many articles come up about boardroom politics and that psychopaths are very successful in these roles.
Theoretically, is it terrible that corporate leadership qualities match those of psychopaths?
Well, yes.
And, I consider your question as a mark of your sensitive awareness toward other people. Being able to recognize social dynamics, is a strength that you have.
Psychopaths know how to be charming and to twist words so that others believe that their own interest is the same as the psychopath's.
I agree with you about not being able to change people's minds who are attached to this person's interactions.
The only way you can introduce a change in the relationship system of a psychopath is that if you are aware of illegal or law breaking activity, and you have evidence of this, that you contact relevant authorities.
No one is allowed to break laws, including psychopaths.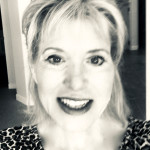 Sarah Parker
Specialize in healing painful emotions and restoring relationships
It doesn't really matter what the actual diagnosis is, and whether or not he is an actual psychopath, he has manipulated and lied to you, and that is enough reason for you to stay far away from him. Men (and women) with these characteristics can become violent. They can also make your life difficult by creating financial or legal trouble for you. Again, forget about him, and contact the police if you think he is in a position to harm others.
The information above is intended as general information... (more)
The information above is intended as general information based on minimal information, and does not constitute health care advice. This information does not constitute communication with a counselor/therapist nor does it create a therapist-client relationship nor any of the privileges that relationship may provide.   If you are currently feeling suicidal or are in crisis, call 911 or proceed to your local emergency room.
More Answers