I feel like there is a wedge between my daughter and I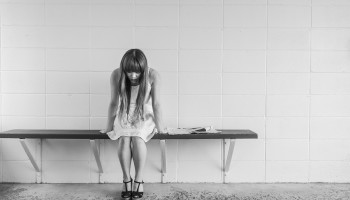 We live with my ex-partner's sister and her husband. We have been there for five years now. They are Hispanic and talk to my daughter in their language. Sometimes they overstep their balance between aunt and uncle and reach into my role as a parent. They neglect to see this. I do, and it reflects in my child's behavior. She sees them as stable but is upset that her dad isn't here, and my intuition tells me she blames me to a degree because she doesn't know about his alcohol addictions.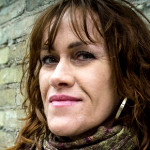 Hi New York, I'm happy to hear that your daughter doesn't know about her dad's addictions. Although you don't say how old she is, and I imagine that at some point in her life she will be ready to know the truth, I trust your instinct that now is not the time. Your ability to have clear boundaries about what is adult conversation and what is suitable for a child to know are really important here, and I can tell you're being appropriately protective and a thoughtful parent. As much as this helps your daughter, I sense that you also know you can't take away the emotional pain that comes from having an absent parent. Children tend to blame themselves for a parent's absence. These children need extra love and support wherever they can get it.
You say that you feel like there is a wedge between you and your daughter. I understand that having your ex partner's relatives in the same home would make it uncomfortable at times. It is very important to establish boundaries; only you should parent your daughter, but it's also natural for people to want to assist you. Let's trust that their intentions are good, if there is no evidence to the contrary. As much as they support you, they also have emotional ties to your daughter's father.
While there is potential for discomfort in this complex situation, there are also many positive factors here that I invite you to see.
I don't know what your culture is, but for your daughter to have the opportunity to preserve her father's heritage language and a relationship with his family are potentially wonderful additions to her life. In general, the more adults around loving and supporting a child, the better.
It could be that you are feeling threatened by small moments where there appears to be a special connection between your daughter and her father's family. Nothing anyone else does can take your daughter's love from you. My hope for you is that you can feel so secure in your own position as loving mother that you will not feel intimidated by other positive connections your daughter has. They are potentially wonderful connections, and she deserves your support in maintaining those relationships if they don't harm her.
I suggest that the most important alliances to work on here are between you and your ex's family. If you could all give your daughter the gift of a healthy, united supportive and loving safety net for her...that's the best outcome of all.
More Answers