I feel like I failed myself
My grandma had a stroke and passed away recently. I lost my home and job. I'm looking but haven't found a job. I've been binge watching television and binge eating.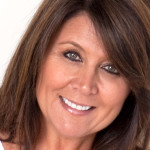 Denise Zajac
Twin Cities Psychology & Couples Center- Healing mind, body, & spirit.
Hello!
I write to respond to your recent inquiry for possible increase in self-esteem and positive behavioral change regarding motivation for a new job.
First of all, please try to allow yourself some time for grief of the loss of your dear grandmother. It appears you were close to her in many ways and she had a great influence in your life. The grief process of anger, denial, despair and acceptance may be a part of what is keeping you feeling "stuck" in a cycle of not feeling motivated to find work at this time. Perhaps your mind is constantly fighting this grief? Death can be a "traumatic" experience for some people and is considered a great loss, thus the grief process may continue to be a part of your world for a time but hopefully not keep you "stuck" on a long-term basis. I would try to reach out to a counselor to discuss this grief process at a deeper level to discern whether her death is part of why you feel this way. Grief and loss can also have an effect on your self-esteem. Can you begin to see how this cycle is what you may be experiencing?
One positive I see is that you are continuing to look for a new job! Take time to give yourself some credit for the time you are spending looking for work. Also, I would recommend you set some short-term goals first for example, make a list of 5-10 potential new employers and send them each your resume. Then followup the next week with an email or phone call to make sure the hiring manager or human resources received your resume and have any questions. It is also a good idea to ask for "informational interviews" in order to get your foot in the door, so to speak.
I hope that this information is helpful to you! Please let me know if you have any questions or concerns.
Warmly,
Denise
Please practice being kind to yourself!! You lost your grandmother, your home and your job! Huge changes have just taken place and it would be challenging for anyone to be unfazed. And having said that, you wrote that you have been looking for a job, so that tells me that you have most definitely not failed yourself. Try taking it one day at a time. I encourage you to recognize (and even accept) that you're going through a particularly difficult time and that everything is temporary. When we are in something, it's difficult sometimes to see the light at the end of the tunnel. Maybe you could allow yourself the grief that you are feeling, be in the tunnel, and trust that you will come through the tunnel to the other side. Be gentle and loving to yourself.
The information above is intended as general information... (more)
The information above is intended as general information based on minimal information, and does not constitute health care advice. This information does not constitute communication with a counselor/therapist nor does it create a therapist-client relationship nor any of the privileges that relationship may provide.   If you are currently feeling suicidal or are in crisis, call 911 or proceed to your local emergency room.
More Answers