I feel like I could never be with anyone because no one would want me
What do I do if I have been feeling like I could never be with anyone because no one would want me. Or I couldn't have many friends because of who I am. It's strange I want to be loved but I'd hate to be because I always lose.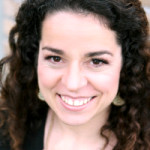 Rebecca Wong
Relationship Therapist & Connectfulness Consultant
As a relationship therapist I work with a lot of people who feel similar feelings to some degree or another and almost always find that the origin of these feelings point back towards childhood. How did you caregivers express (or not express) love towards you? How did they express (or not express) love towards one another. These early messages become your template for how you have learned to see yourself and what you expect from others. In his book Wired for Love, Stan Tatkin, PsyD writes "We learn to love ourselves precisely because we have experienced being loved by someone. We learn to take care of ourselves because somebody has taken care of us. Our self worth and self-esteem also develop because of other people." This could be very fruitful to explore in individual therapy with a relationship therapist who really gets it, you may have to interview a few to find the right fit; that's OK. Maybe you'd even want to read that book I linked above. :) Noticing this pattern is HUGE, it's where transformation begins. And now that you have be kind with yourself, it begins there too.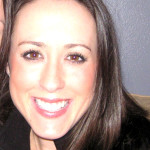 I'm sorry you are feeling uncared for. I'm sure there are plenty of people that care and love for you that you are not taking into consideration. Sometimes when we get upset we may think irrationally and see the world as all or nothing. However, take a deep breath, relax and start focusing on the positive relationships you have with others, regardless of how small or insignificant they may seem. I think you will quickly realize there are people out there that care a great deal about you.
I also think it would help for you to surround yourself among people who you can identify with and share common interests with. Maybe you can attend a religious service, join an interest group (i.e. reading club, sports group, etc.) or start a group of your own. Most importantly, you need to tap into your interests and surround yourself with things that are beneficial for your own mental and physical health. From this, relationships will start to immerse. 
You may also like to talk with a therapist regarding your feelings of being unloved. This is an unhealthy way to think of yourself and I think with a little help, you can see that you are more than deserving of a great relationship. 
Thanks for reaching out and I wish you the best of luck moving forward.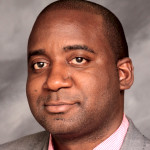 What would make you feel no one wants to be with you?
The information above is intended as general information... (more)
The information above is intended as general information based on minimal information, and does not constitute health care advice. This information does not constitute communication with a counselor/therapist nor does it create a therapist-client relationship nor any of the privileges that relationship may provide. If you are currently feeling suicidal or are in crisis, call 911 or proceed to your local emergency room.
More Answers