I feel burned out
I haven't been feeling like myself lately. I've been upset for no reason and feeling anxious. I'm feeling burnt out. What can help me feel better?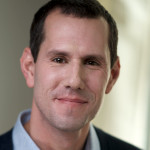 David Klein
Humanistic Psychotherapy for Individuals & Couples
Does it help to put a name to the experience you are having? Where you first said, "I've been upset for no reason and feeling anxious," you then say that you are "feeling burnt out," which gives a little more context to what may have once felt like "no reason." Perhaps you are feeling burnt out! That is a big deal, and please try not to take it lightly! When we get burnt out, I have found that it's from one of two things: either we are not doing what we want, or we are doing too much (either of something we want or something we don't, doesn't really matter once we get into doing too much.)
If either of those rings true for your experience, try as much as possible to sit with the experience and get a better sense of where the burn out is coming from. I wrote about burnout for a newsletter and it is on my website. I don't want to do shameless promotion, but I thought it could also add to helping you: https://davidkleintherapy.com/my-experiences-with-burnout/
I hope that you can also see that it's not an abnormal experience.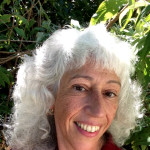 There's no such possibility that you're upset for "no reason"!
The reason is not obvious, not that you are feeling upset in response to nothing at all.
What can help you feel better is to be kind and gentle with yourself because this sort of approach will more likely relax your mood and mindset enough for the tension and anxiety you feel, to dissipate somewhat.
Try to understand whether certain situations or interactions remind you or feel similar to ones which distressed you before.
This may be the reason for your anxiety.
It is good news that you know the difference between your usual sense of yourself and that you've been away from this feeling.
Give yourself a little credit for understanding yourself. Giving credit adds confidence and confidence will help you find the reasons and new ways to handle your anxiety.
The information above is intended as general information... (more)
The information above is intended as general information based on minimal information, and does not constitute health care advice. This information does not constitute communication with a counselor/therapist nor does it create a therapist-client relationship nor any of the privileges that relationship may provide. If you are currently feeling suicidal or are in crisis, call 911 or proceed to your local emergency room.
More Answers