I completely lost myself—how can I find myself again?
I've become so jaded that I can't control my thoughts. I cannot focus on anything and been having anxiety attacks.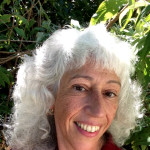 Maybe your thoughts require your attention and the best course would be to pay attention and follow them!
If you're in an especially stressful or uncertain time in your life, then the best way through is to understand the tension you feel.
It keeps trying to get you to know whats going on deep within you.
Anxiety is a sign of stress and weariness. Your thoughts are a chance to simply rest and know what they would like you to know.
Then, when that process is finished your anxiety will no longer be necessary and will most likely leave you alone.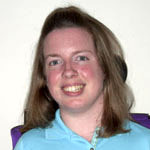 I imagine that it's pretty disconcerting to feel as though you lost yourself.
When you said that you are jaded, I'm not sure whether you mean that you are jaded toward someone, something, life in general, or some combination thereof.
One of the difficult things about anxiety is that anxiety can lead to more anxiety because of being concerned about having another panic attack. Consider remembering that panic attacks usually only last a few minutes and the reason they don't go away right away is because of the way your brain releases chemicals because some part of your brain is reacting as if you are in danger in some way.
As far as finding yourself, you may consider looking at what parts of each day you can control as a way to stay centered. You could also focus on something that makes you feel happy and/or comfortable.
You may also consider the list of values here to give yourself an idea of what is most important to you, what it is that you are living by now, and what values you would prefer to live by. http://www.therapistaid.com/therapy-worksheet/values-clarification
If this proves to be difficult, consider seeing a local therapist.
The information above is intended as general information... (more)
The information above is intended as general information based on minimal information, and does not constitute health care advice. This information does not constitute communication with a counselor/therapist nor does it create a therapist-client relationship nor any of the privileges that relationship may provide. If you are currently feeling suicidal, as if you want to hurt or kill yourself or someone else, or are in crisis, call 800-273-8255 (24 hours a day, 7 days a week), call 911, or proceed to your local emergency room.
More Answers