I always fear that people are judging me
I know this fear doesn't make sense. How can I overcome it?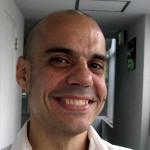 No, it makes sense :)
Consider today how social media has impacted the mind and heart of man;
Is it not so extraordinarily easy to make one appear stellar on social media today? Heh heh, I've long since joked that the definition of a party is: "A series of photos to lie with."
When I peel back the awareness of others' "judgment", what I find is excitement of wanting to express themselves too...
It's funny how America is one of the few lands on the planet where folks are able to mess up and try it again; on most other places, if you mess up, there is such deep shame in it, that it may lead to one taking one's life;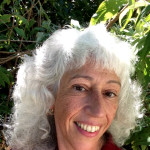 Stop caring about what you imagine people are thinking about you!
Really this is the simple and complicated answer to feel better about your situation.
Maybe someone is judging you, maybe someone isn't judging you.
Until the person tells you directly what they don't like about you, there's nothing you can do.
It is okay that the fear doesn't make sense, most fears don't make sense.
The information above is intended as general information... (more)
The information above is intended as general information based on minimal information, and does not constitute health care advice. This information does not constitute communication with a counselor/therapist nor does it create a therapist-client relationship nor any of the privileges that relationship may provide. If you are currently feeling suicidal or are in crisis, call 911 or proceed to your local emergency room.
More Answers