How should I deal with my mom's controlling behavior?
I'm an adult, facing problems with my mom. She's way too controlling. She decides things for me, disregarding whatever I say. I tried explaining my side to her calmly, but she eventually gets angry and doesn't wish to listen to me regardless of how I speak to her.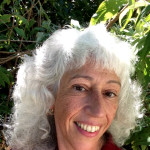 The part of your life which is in your control is the way you handle what your mom does and the way she talks to you.
It is possible the two of you have very different opinions on a great number of matters.
Each person, including you, has the right to decide whether and how to respond to someone.
Stick up for your own right to make decisions.
If she doesn't accept your independent viewpoints, then this doesn't give away your right to have these views.
Since she makes herself clear as to her unwillingness to listen to you, then consider this as an easy way to avoid directly speaking with her about what's on your mind.
If she ever shows an interest in your opinions and you feel like discussing these with her, then feel free to make this choice.
More Answers