How do I talk about my feelings of depression, and to who do I talk to?
I am a teenager. I have been experiencing major episodes of depression (if that's even what it is) for several years. It's always getting worse. I have been having panic attacks, feeling like I can't control my fears, and I can't even bring myself to care if I live or die anymore. The problem is that I don't know who to ask for help. When I try to talk to my parents, I freeze completely and can't do anything but make a joke because never once in my life have we talked about our feelings.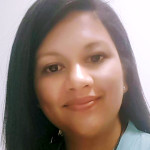 I understand that talking about our feelings can be awkward and using jokes is a way to relieve that awkwardness, but there is a right or wrong way to talk about your feelings. The important part is to recognize that you need help addressing those feelings and reaching out, which you are doing already. Having small conversations with your family is helpful, you can explain to them that you have been experiencing emotional discomfort and would like to talk to them about it. Since you been experiencing anxiety, panic attacks, and have thought about dying, It is VERY important that you ask them to help you make an appointment with a mental health professional. Those symptoms indicate that your body is having a hard time managing intense feelings and it will be helpful if you understand why they occur and how to cope with them.
You may contact your school counselor or you may schedule an appointment with a local therapist. You may contact the Texas Crisis Hotline 800-989-6884 where you can talk or chat with mental health professionals or schedule a teletherapy session. The National Crisis Hotline is also available for calling and texting 1-800-273-8255.
I am a Licensed Professional Counselor in Texas, currently providing services in West Houston. You may reach me at 787-466-5478 to schedule an appointment.
------------------------------------------------------------------------------------------------------------------------------------------
¿Cómo hablo de mis sentimientos de depresión y con quién hablo?
Soy un adolecente. He estado experimentando episodios de depresión severa (si es lo que creo) por muchos años. Siempre se pone peor. He estado teniendo ataques de pánico, sintiendo que no puedo controlar mis miedos y sintiendo que ya no importa si quiero vivir o morir. El problema es que ya no sé a quién pedirle ayuda. Cuando intento hablar con mis padres, Me congelo y solo puedo hacer bromas porque nunca en mi vida hemos hablado de nuestros sentimientos.
Entiendo que hablar de tus emociones puede hacernos sentir inadecuados, y bromear es una manera de manejar ese sentimiento incómodo, pero no hay forma correcta o incorrecta de hablar sobre tus sentimientos. Lo importante es reconocer que necesitas ayuda para manejarlos, y ya tu estas en ese proceso. Tener pequeñas conversaciones con tu familia te ayudara a explicarles los sentimientos que estas experimentando. Es importante que les pidas hacer una cita con un profesional de la salud mental, ya que has estado experimentando síntomas que indican que tu cuerpo ya no puede manejar tus sentimientos y necesita nuevas herramientas.
Puedes contactar a tu consejero escolar, o a un proveedor de salud mental cerca de ti o por teléfono. Mientras tanto, puedes llamar a la línea de crisis de Texas 800-989-6884 para hablar con un profesional de salud mental. La línea nacional de crisis también esta disponible en todos los Estados Unidos y proveen servicios en español 1-800-273-8255
Yo soy una Consejera Profesional Licenciada en Texas y Puerto Rico, veo clientes en el este de Houston y proveo servicios de tele terapia. Para una cita puedes llamar al 787-466-5478.
More Answers