How do I shake self-doubt about sex?
I get very nervous and anxious/scared before sex.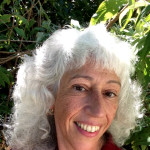 Tell your partner about this so that ideally the person has a chance to be supportive and reassuring, as well as listen to your specific worries and fears.
Initiate this type of discussion at a time which is removed from the time you're about to have sex.
This way you and your partner both have a chance to realize the two of you are having a discussion, not a prelude to sex.
If you meant in your question that you feel anxious about having sex w a random partner, then maybe you are less interested in hookup sex than you imagined.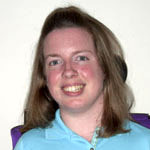 I first wonder what your anxiety or fear connects to. I don't know whether it is about sex itself or about ideas of worthiness or feeling desirable.
There is also a difference between having self-doubt about the actual physicality of having sex (performance-related) or having doubts about whether you want to have sex with a particular person.
Having sex can lead to feelings of great vulnerability. If your partner is someone you trust, consider discussing what it is that comes up for you around the issue of sex. This is the certain things that your partner would be willing to do that and the ease your discomfort, like staying with you for some time before and after sexual interactions.
Another idea to consider is spending time with your partner and using nonsexual touch for each other (perhaps first you to him and then him to you) and communicating very clearly about what you like and do not like. Some people like to be spoken to during physical touch and other people do not. All of this can be part of your discussions. When you feel comfortable with that, you could move into sexual touch in this manner and actually look at what you do and do not like. You may also consider discussing things that are totally off-limits for you all the time and things for which you would like warning or awareness before they happen. There are really a number of different ways to work on becoming more comfortable if you trust your partner and if your concern is about sex itself.
If this feels pretty structured, it is initially. Generally, the idea is to learn more about each other and yourselves and then the process becomes much more natural.
If the concern relates more to self-esteem related sex, consider asking your partner to list several things that he or she likes about you. Even if you don't necessarily see yourself in the same light, consider that this is how your partner sees you, so these are some of the things that make you attractive to them (perhaps both in sexual ways and in a wider discussion of the relationship).
If this is difficult for you to sort out on your own, consider seeing a therapist with experience working with couples or relationships.
The information above is intended as general information... (more)
The information above is intended as general information based on minimal information, and does not constitute health care advice. This information does not constitute communication with a counselor/therapist nor does it create a therapist-client relationship nor any of the privileges that relationship may provide. If you are currently feeling suicidal, as if you want to hurt or kill yourself or someone else, or are in crisis, call 800-273-8255 (24 hours a day, 7 days a week), call 911, or proceed to your local emergency room.
More Answers