How do I save my marriage?
What am I doing wrong? My wife and I are fighting all the time. What can I do? We don't agree on anything and she usually jumps to conclusions, which are usually wrong on how I feel. She is very family-oriented while all of my family left me on my butt, abused, ignored and messed up with me mentally. I'm not a family-oriented person. I only have two people in my life - my best friend and my wife.
My mother forced my father out of my life so I do not know who he really is. We've gotten in contact but he just makes comments on how much I look like her when in fact I look more like him. This makes me mad because I don't want to look like my mother. I hate her. All that she did was bring me down and make me homeless, which she was successful at. I need guidance in my life. I don't want to lose my wife but we need to have a space because we usually hit each other and it's not healthy. I'm dying to make our relationship healthy. I've never wanted anything more than this. Please help me. I need your advice.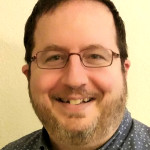 Hello. It sounds to me like you are carrying an enormous amount of emotional weight, and maybe even an equally enormous amount of guilt and feelings of failure about your marriage. I cannot imagine how challenging this is for you right now. Marriages take lots of work, and often the only examples we tend to have are of those we saw when we were young - good, bad, or indifferent. There are no easy answers to your questions, and I won't presume that my response to you will be the linch-pin that heals all your pain. But I can maybe give some thoughts and reflections. First and foremost, cut yourself some slack. No one is perfect. We fail more often than we succeed, but in the end we learn, and that learning helps us grow. Yes, you're right, the abusive aspects of your marriage are not good, and need to stop. You probably are doing more harm than good in that regard, and this will quickly destroy anything you have in your marriage that is even remotely in your favor. Seeing a therapist for yourself, and then seeing a therapist as a couple is a good approach. You have issues that you need to resolve, that, while they impact your marriage because they are part of the history of your life, they are separate from your marriage in many respects.
Joining a marriage support group can also be helpful. You can find these through local counseling resources. Sometimes your local crisis numbers can provide services in your area that can be helpful. If you belong to a religious or spiritual community, then you might see if there is any type of counseling offered for free or at a reduced rate. Sometimes pastoral support is focused on the spiritual side of any issues addressed, so if you feel this is important it might be a viable option for you.
Lastly, parents are imperfect. Yep...its true. They had no more of a guaranteed parenting success manual than you do at having chances for a perfect marriage. We limp along and do our best. Having said that, we can still take the best from our past and apply to our future, no matter how small or insignificant it might be for us. The bad stuff serves as lessons of what to avoid, and we are each responsible and accountable for our actions in this life. Both with ourselves, and toward other people. So this becomes a guiding principle in our actions. It may be that you discover that the marriage you are in is not a good fit. I am sure that remains to be seen, but either way you both must be involved in saving it. If only one of you cares, then 100% of the energy to salvage the marriage rests on the shoulders of one person. That's not fair. So be sure you have a clear understanding from your wife about what she wants, and work to create an amicable solution. All of this said, seek out supportive friends, and actively work to do your part to make the changes you want to see in your life. One way or the other, you will benefit from it.
Be well.
More Answers