How do I overcome my fear of eating in public?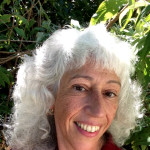 Are you able to eat any food in public?
Start with what is easy.
If you're able to eat your own selection of particular foods in public and see the results of whatever you are fearful may happen from eating in public, then gradually this becomes your motivation to add more categories of food.
Also, notice whether you have different reactions depending on the setting in which you are eating a particular food.
It is possible you'll see a pattern of your preferences for certain eating environments. Maybe you'll notice you like loud restaurants and maybe you'll notice you don't like loud restaurants.
The more you satisfy your particular needs for your own comfort in eating in a public place, the more likely you'll have success in overcoming your fear!
More Answers