How do I open things up with a therapist without fearing judgment and condescension?
I have several issues that I need to work through. However, I am afraid of and do not trust therapists after a horrible experience. I'm dealing with grief and guilt over losing my sons due to drug use. I have a very complicated traumatic relationship issue that is causing me severe anxiety and fear.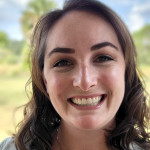 I am truly sorry to hear about your loss, as well as your previous horrible experience with therapy.
I agree with what Laura wrote about this, she makes great points. However, I also want to add a few points. It seems as though you are at a point where you want to speak to someone. Honestly, you might not find the correct therapist for you right away. It can be difficult to find someone who fits with you, who helps you feel comfortable and speaks to you completely unbiased and without judgement. That being said, those kinds of therapists do exist. Many therapists offer free consultations, perhaps not the first session like Laura, but a phone call where you can speak with them. That can give you a good idea of what they are like and if you "fit" with them.
Alternatively, have you considered going to a group? This can take a lot of pressure off of you, because there are a lot of grief groups and many are for those who lost loved ones to drug use. These can be something you do weekly, bi-weekly or even monthly and could be a stepping stone for you to get to the point where you feel ready to see an individual therapist. It is also helpful to speak with others who have gone through a similar situation. Check out psychologytoday.com or even google "grief groups near me" to see what pops up.
I hope this is helpful to you, again I am so sorry for your loss and I wish you the best.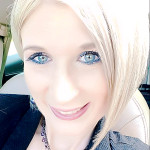 I am sorry that you had this experience. Therapy should be a healthy positive experience off g growth.
You have the right to look for certain high qualities in a therapist and finding the right one. Each therapist is bound by a code of ethics and clients should have high expectations. You are trusting them to guide, support and help you achieve the absolute best outcome and success.
You should never be or feel judged, and you should feel comfortable and feel as though your therapy process is moving along with YOUR GOALS IN MIND.

Speaking as a therapist, I encourage my clients to always let me know how they feel, even if they disagree with me, they also have the right to inform me if something I'm doing simply is not working for them, communication is critical in maintaining a healthy therapeutic alliance/ therapeutic relationship.

I'm able to offer ways of thinking and strategies to my clients they may not have thought of. Its important to listen to my clients. It's also critical for clients to feel they can share in a environment that feels safe, non judgmental and confidential.

Remember, you are the driver in your healing process, you should be the one in control because you know what your life struggles are. Speaking as a therapist, I'm here to guide my clients toward achieving their goals, encouraging and empowering my clients in what is meaningful to them to achieve. You should feel comfortable speaking your thoughts, my advice would look one who open hearing toy feel, even it's regarding them a therapist. That they are open to feedback.

With all of that being said, it will take time to trust again but remember, ask questions and communicate with the next therapist share your experience and how it made you feel and that trust and being spoken in a respectful , non judgemental and non condnscending way is critical for you. Be honest clearly state your expectations from start.
I offer free 50 minute first sessions for clients. The reason. I do this is because I feel that clients deserve opportunity observe the environment, ask me questions and have the opportunity to determine their level of comfort and decide if it's a good fit. Other therapists sometimes offer the similar, try finding one willing to offer a consultation as that could give you the opportunity to feel things out and set forth expectations.
The article below is an excellent article about what to look for in a therapist. It is worth your time reading because you are WORTH FINDING THE BEST HELP AVAILABLE!

This article was written based on both evidence from research and clinical experience. I would strongly encourage anyone searching for help to read this and even use it as your guide. I hope this was helpful.
https://www.psychologytoday.com/blog/insight-therapy/201603/10-ways-spot-good-therapist
Laura Cassity, LMSW, LMAC
The information above is intended as general information... (more)
The information above is intended as general information based on minimal information, and does not constitute health care advice. This information does not constitute communication with a counselor/therapist nor does it create a therapist-client relationship nor any of the privileges that relationship may provide. If you are currently feeling suicidal or are in crisis, call 911 or proceed to your local emergency room.
More Answers