How do I manage my anger?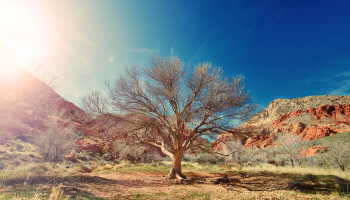 I am so angry. I feel like the arguments with my parents have caused me so much anxiety and stress, and I don't know what to do. I want to sit down with a psychologist, but I cannot afford one, nor do I have my own health insurance. I can feel myself starting to get violent. I throw things of value when I start to get mad. I have punched holes in my wall. I can feel my aggression getting worse.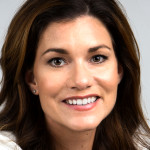 First off, it is great that you recognize that some changes need to be made. It is also really good that you understand where the source of your anxiety and stress comes from. Fortunately there are many self help books and internet sources that provide free tools to help you cope with life's obstacles, including anger management. There are several strategies that you can try to help control your anger, but the ones that I would recomend first are the following:
1. Try a different way of communicating with your parents. Since arguing with them is a great source of anger for you, learning more effective ways of communicating with them will likely be of great benefit. Choose a time to talk with them about "heated issues" when everyone is calm and emotions are not heightened. Use "I phrases" by telling them how the arguments effect you, as opposed to placing blame on them. Validate what you hear your parents say in order to allow them to know that you understand their point of view.
2. When you feel yourself becoming angry, take a break. Simply excuse yourself from the situation, find a quiet place to be by yourself, and do some deep breathing. Close your eyes, slowly count to four as you inhale, and exhale even slower, counting to 6. Focus on nothing except for your breathing and do this for 5 minutes.
3. Stop any negative thoughts in their tracks. Often times when we get upset, we catastrophize and do not see things clearly. When you catch yourself thinking negatively stop the thoughts and ask yourself if your thinking is logical and rational. If you cannot find much or any evidence that your thoughts are valid, then let them go and replace them with realistic, logical thoughts.
4. Finally, find a friend or someone to talk to and/or keep a journal. Keeping your emotions to yourself will not help you. Being able to express your feelings and problem solve will allow for some relief when feeling sad or angry.
I wish you all the best!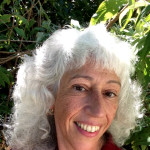 I'm sorry you have so many arguments with your parents. Ideally parents are people who tolerate that their kids are people with their own unique characteristics.
Everyone likes feeling loved by their parent. Do you feel loved even though you and them have clashes?
Anger is a symptom of a problem.
The real question is knowing what feels like its being hurt inside of you.
I agree with your idea of talking with a psychologist or some other type of licensed professional therapist.
See if your area has a family service agency in it. Generally the non-profit sectors offer sliding scale fees, and if you qualify, your cost per session would be financially comfortable for you.
One possibility is to tell your parents that you'd like starting therapy because of feeling so much stress from the family arguing.
They may very well be surprised to learn of your maturity in assessing your level of stress and be willing to make a positive contribution to this by offering to authorize therapy through their health insurance.
They may even decide on family counseling so all of you work together to relate in more loving ways.
Last, if you aren't ready to speak with your parents about wanting counseling, think about speaking to your school guidance counselor. This person may have some recommendations for your specific geographic location.
uThe information above is intended as general information... (more)
uThe information above is intended as general information based on minimal information, and does not constitute health care advice. This information does not constitute communication with a counselor/therapist nor does it create a therapist-client relationship nor any of the privileges that relationship may provide. If you are currently feeling suicidal or are in crisis, call 911 or proceed to your local emergency room.
More Answers