How do I know who to trust?
So many people lie, and it's hard to tell who speaks the truth. Who do I trust? I don't even trust my family or friends.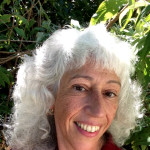 Start by trusting yourself.
This is harder to do than it may sound.
If a person trusts themselves, their actions, decisions, way of handling matters, then evaluating whether or not to trust another human being, becomes much easier.
Also, don't be in a rush to trust someone. Trust takes time to develop. First observe someone, listen to the person, whether they follow through. Repeat this process multiple times, which requires time to accomplish.
At a certain point in this process you will start to feel whether or not the person is trustworthy or not.
More Answers