How do I know if my daughter has bipolar disorder?
My daughter basically freaked out out of nowhere over me saying "calm down" when she dropped her phone. Within seconds, the situation escalated to her kicking me out on the curb, saying horrifically unspeakable things, and her calling the cops on me. She seems unable to stop herself at times.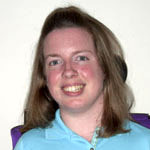 Bipolar disorder has a lot of different components. If this is a one-time event, it could be that your daughter had an intense moment of anger and the phrase of asking her to "calm down" may have made her feel as though you weren't understanding what she was saying. Bipolar disorder also includes feelings of depression. When this is coupled with intense anger and acting or speaking without thinking, these can be part of bipolar disorder, but that wouldn't be the whole picture of what bipolar disorder would look like. It may be helpful to track differences that you notice in your daughter's mood and any patterns related to the times of day or what seems to lead her to be upset. Patterns are very helpful in figuring out what is happening.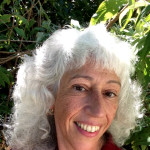 This is not necessarily bipolar disorder.
Based on the little information you wrote here, the behavior sounds more borderline personality disorder than bipolar.
Maybe she simply is angry and impulsive as to how she expresses her anger.
During calmer times, are you and your daughter able to talk about incidents such as the one you describe above?
And do each of you practice new ways to get along as a result of these conversations?
If someone makes good use of the material discussed on relationship improvement, and there is progress in getting along, then unlikely she has a mental illness.
How you know for sure if she has bipolar disorder is to read a list of the symptoms online and consider whether she behaves in a way similar to the symptom description list.
Definitely it is helpful to know the underlying cause of your daughter's behavior. This way you can best prepare yourself for what to most likely expect from her.
The information above is intended as general information... (more)
The information above is intended as general information based on minimal information, and does not constitute health care advice. This information does not constitute communication with a counselor/therapist nor does it create a therapist-client relationship nor any of the privileges that relationship may provide. If you are currently feeling suicidal or are in crisis, call 911 or proceed to your local emergency room.
More Answers