How do I know if I have depression?
I had a very troubled up bringing and I'm currently dealing with alot right now. I know some people may not think so, but to me its a lot. I feel overwhelmed. Could this be depression?
I use to be in therapy as a child. Alll throughout elementry, middle, and high school I had counseling 2-3 times a week. I haven't be in counseling lately though.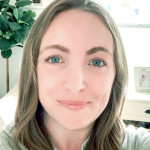 Thanks for reaching out with this important question!
To start, I'll say the diagnosis for depression can differ depending on what the context of those markers are. For example, depression is diagnosed differently if there's a bipolar element or if someone is withdrawing from drugs or alcohol. It doesn't sound like that's what you're experiencing, but those are just two examples of many. How that's diagnosed is a process that a therapist is best equipped to do in person with a thorough assessment. Sometimes we find that depression is subclinical, meaning it doesn't reach the typical level of "disorder" (that doesn't mean it's less important or worthy of care). Most of the time, diagnosis doesn't make a huge difference in treatment, but there are some disorders that need pretty specific modalities and components--for example, people with Bipolar I often need medication to help stabilize symptoms.
I'd also say that, more importantly, you know yourself best. You are clearly trying to make sense of some things you are feeling and maybe how they are connected to some things you've been through. I can also see you are motivated to feel better! No matter what others think, your perceptions and experiences are most important. You get to decide whether or not your circumstances are a lot for you. Not everyone is built the same and that is certainly impacted by trauma and significant stressors in the developmental years. It's also not your fault that things are hard. You didn't ask for, nor did you create, your life experiences.
Overall, if you know some of your healing may come from naming what you feel you can absolutely continue to seek out solid information (and maybe that will be with a counselor if that's what you desire). Kudos to you for asking this question here, too. You are dedicated to yourself whether you see it that way or not!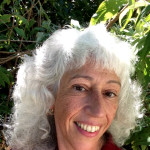 What matters most is how you feel and what you're doing, with whom you're interacting, whether you feel you've got enough interaction to be happy.
Whether or not a clinician would decide to identify you as "depressed" matters much less than how you actually are feeling, if you have some ideas as to what might improve your sense of being, and how to go about reaching your goals.
If therapy during your childhood made you feel better and you feel you may be depressed, then trying therapy at this point in your life, makes sense.
The worst that can happen is you find you feel better than you first understood.
The best that can happen is you find a caring therapist who helps you find faith in yourself again.
The information above is intended as general information... (more)
The information above is intended as general information based on minimal information, and does not constitute health care advice. This information does not constitute communication with a counselor/therapist nor does it create a therapist-client relationship nor any of the privileges that relationship may provide. If you are currently feeling suicidal or are in crisis, call 911 or proceed to your local emergency room.
More Answers