How do I get rid of my nightmares?
I have been having horrendous nightmares this whole month.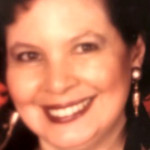 Audrey ONeal
Bi-lingual Psychotherapist and HeartMath Certified Practitioner
One of the ways to decrease nightmares is to document your dreams. In addition to keeping a dream journal,
it's important to work with the content of the dream and revise the ending.It's important for you to work with a
therapist that is trained in dream work. The researcher Montangero (2009) pointed out that in using the
cognitive approach to dream analysis, the therapist follows the basic tenets of cognitive behavioral therapy and
that they help the individual to enhance their cognitive skills in order to be able to alleviate their psychological
distress .
For example, in the treatment of nightmares one of the methods that is used with the cognitive approach is imagery rehearsal therapy. The basic premise of the approach is that those who have recurring nightmares and are experiencing insomnia, later come to understand that The insomnia is brought on by anxiety. Unlike cognitive experiential dream theory, the approach does not integrate other theoretical orientations.. The approach to nightmares and the treatment of them, is aligned with cognitive experiential dream approaches as the individual has the opportunity to revise their dream if they have an unpleasant dream. Although the scary dreams may not disappear altogether, they may lessen in frequency.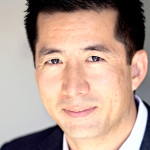 There's a narrative approach that we call nightmare "rescripting" that may be helpful.
Since we can't really control the nature of our dreams while they're happening, we try to alter them while we are in a waking state.
In a nutshell, this refers to first writing out in detail the events of a recurring nightmare you have. Typically, there is an element of fear, danger or helplessness.
Second, we rescript the nightmare by changing what happens in the dream in a way that engenders feelings of empowerment, control, competence, and/or safety. In other words, if the nightmare involved being pursued or assaulted, we might change the events of the story so that you call the police, get to a place of safety, or even fight back and protect yourself.
Third, you can reread this new version of the dream over and over again, so that it becomes a well rehearsed story. The effect of this can make it so that the next time your mind goes towards the nightmare while sleeping, this new, more hopeful and empowering story competes with the old one and reduces the level of distress associated with the dream. Best of luck!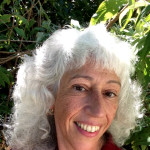 Are you facing any type of overwhelming situation in your waking life?
Dreams and nightmares are the non-logical ways in which we make emotional sense of what goes on in our everyday waking world.
Besides having some type of relaxing bedtime routine to set a peaceful mood for your sleep, and avoiding viewing violent films and video games as entertainment, maybe even avoiding news stories which sometimes have similar themes of violence, the content of our dreams and nightmares is out of our direct control.
Your nightmares may offer useful clues as to what you're trying to resolve in your life.
Pay attention to the story of your nightmare because it reflects how you feel in waking life.
If you feel helpless and silenced in your nightmare, or taken advantage of, or whatever dreadful situation goes on during your nightmare, then look for where in waking life, you may feel similar.
In this way, you'll become clearer about stressors in your life that you may not have realized existed were it not for the stress of nightmares.
The information above is intended as general information... (more)
The information above is intended as general information based on minimal information, and does not constitute health care advice. This information does not constitute communication with a counselor/therapist nor does it create a therapist-client relationship nor any of the privileges that relationship may provide. If you are currently feeling suicidal or are in crisis, call 911 or proceed to your local emergency room.
More Answers