How do I get rid of depression?
I've been feeling worthless, unaccomplished, and so frustrated. I want to break things, hit myself, run away, kick, scream, and cry. I just want to be happy and outgoing again. I want to be able to take care of my daughter and live comfortably.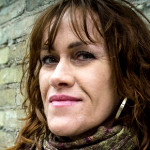 Philadelphia, there is help out there. For your daughter's sake, start somewhere. Feelings are only that; your worst fears about who you are are only based on a few moments that haven't gone well. Depression is so treatable, but you have to seek treatment from a professional.
Here's a quick exercise for you to do that can show you how therapy might work... fear is telling you the worst possible story of your life, right? So... if there was an opposite story...the very best story that someone could tell about you and your life...what would that be? Who would be telling it? Someone who loves you? Someone who was around you when you were that outgoing person? Someone who's been watching your life from the start? God? Write that best story. I dare you to give it as much credibility as the worst one.
Therapy is often about helping people reject their "worst stories". I invite you to start exploring with a qualified therapist whatever barriers stand between you and your best life. I hope you reach out soon. :)
More Answers