How do I get over my heartbreak?
A year ago, the love of my life left me and never looked back. Our son was two months old at the time and it broke my heart. I miss her so much and can't seem to get over being so heartbroken.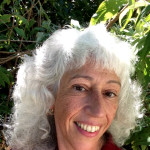 Who takes care of your son, is a significant part of getting over your heartbreak.
If you made reasonable custody terms re your son then the relationship heartache is much easier to recover from than if your son's mother vanished from his life, or if the mother wants nothing to do w him.
Re the actual relationship, let yourself feel sad and hurt since this is the truth.
Usually life gradually fills in new people, including a relationship once you feel strong enough from having endured such sadness and loss.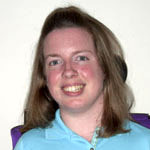 I recognize that you say you are missing being with the love of your life. At the same time, I don't understand whether you are able to see your son. I'm curious as to the relationship dynamic between you and your son's mother.
When you say that she "never looked back," I imagine you are conveying that getting back together is not something that she is interested in.
I would suggest that you talk with a therapist and your local area so that you have the ability to discuss the loss of this person who you love so much. Most people think of grief related to the loss of someone who has died, But it also applies to people who have a significant loss, whether that is a relationship, a job, or any number of other things.
In the meantime, try finding something about yourself that you value and can focus on.
The information above is intended as general information... (more)
The information above is intended as general information based on minimal information, and does not constitute health care advice. This information does not constitute communication with a counselor/therapist nor does it create a therapist-client relationship nor any of the privileges that relationship may provide. If you are currently feeling suicidal, as if you want to hurt or kill yourself or someone else, or are in crisis, call 800-273-8255 (24 hours a day, 7 days a week), call 911, or proceed to your local emergency room.
More Answers