How do I get over a friend/coworker?
I am conflicted with this guy I work with. He is a coworker and close friend whom I've had a crush on since meeting him four years ago. We made out once after years of flirting. I was hoping for more, but nothing happened. I distanced myself a lot after.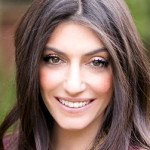 Hello! Emotions run high in "crush" situations and when emotions run high it's not uncommon for us to have emotion-based instead of fact-based thoughts. After reading your question, I wondered how you went from "making out" to "nothing happened?" I wondered if this happened because of an emotion-based thought that sounded like "If he liked me, he would make something happen." A truer and more empowering thought might be "I want something different to happen with him and I want to take a different action to see if that can happen." This thought focuses more on the one thing you can control: YOU. Hopefully, the thought also empowers you to think through what you can do to gauge interest/talk with him about his feelings on the matter. I hope this helps and good luck to you!
More Answers