How do I get my partner to stop verbally abusing me?
Every time my partner gets angry for anything, she takes it out on me. Nothing I do is right, and once she's mad, she calls me all kinds of names and is verbally abusive. She says it isn't abuse, it's just angry verbal bashing, and that it's different. It gets worse each time. The names are very vulgar now.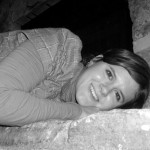 I'm glad that you are reaching out for help. What you are going though sounds overwhelming and exhausting. Here is a link that talks about the signs of an abuse relationship if you are questioning whether or not you are experiencing an abusive relationship https://www.helpguide.org/articles/abuse/domestic-violence-and-abuse.htm
This maybe a lot of information to take in so if you feel overwhelmed I would encourage you to talk to a therapist. Also every state has a domestic non-profit that can assist you with support or resources. If you are struggling to find one in your area I can help you. They can help you safety plan and give additional information that might be of assistance.
In abusive relationships, unfortunately there is nothing you can do to change your partners behavior. It is up to her to make that decision. A lot of time in abusive relationships asserting your boundaries can put you at risk for more abuse. I would encourage you to use your gut in this situation because you know your relationship better then anyone else. The best thing for you to do is to keep yourself emotionally and physically safe. I would encourage against couples counseling because it can also become unsafe in an abusive relationship. You are making a big step in looking for help.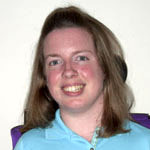 One thing you could try is to talk to your partner when she's not angry about the following:
If she's angry, maybe she can talk with you about what she is angry about rather than calling you names.
If she gets angry and then calms down a little while later, maybe one of you can take a timeout in the discussion and set a time when you will come back to it.
Discuss what it is that you find acceptable for you to do during an argument
Discuss what it is that you find unacceptable for you to do during an argument
Discuss what is acceptable for her to do during an argument
Discuss what is on acceptable for her to do during an argument
Your partner can answer the same questions related to herself and you.
I can't emphasize enough how important it is to have this discussion when there is not an argument going on. Perhaps you could mention that you would like to talk about something that is really important and see if the current time is a good time. If not, consider when in the next 24 to 48 hours would be a good time.
It may also be helpful to discuss these ideas with a local therapist. The therapist may also be able to help both of you figure out where the anger is coming from and where she has learned to react this way.
If it is abuse, it may be even more difficult to have these important discussions. It may be helpful for you to see a local therapist by yourself to assess things like physical and emotional safety.
The information above is intended as general information... (more)
The information above is intended as general information based on minimal information, and does not constitute health care advice. This information does not constitute communication with a counselor/therapist nor does it create a therapist-client relationship nor any of the privileges that relationship may provide. If you are currently feeling suicidal, as if you want to hurt or kill yourself or someone else, or are in crisis, call 800-273-8255 (24 hours a day, 7 days a week), call 911, or proceed to your local emergency room.
More Answers