How do I get my dad to understand that I don't want him to date or marry my best friend?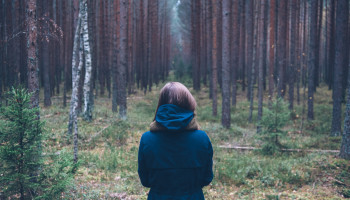 I have known her for years. She was dating my brother-in-law when we met. My kids think of her as their aunt. On Halloween 2014, I lost my mom to cancer. My mom and dad were still married when she passed away. My friend was there for me through that and my own cancer diagnosis. She has been a very big part of both me and my kids' life, but now last month, my dad told me that he really likes my friend and wants to marry her. She's like a sister to me. My kids hate the idea.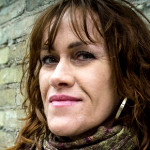 Hi Lincoln,
It can be very difficult for children who have lost a parent to then see their other parent moving forward with anyone, so I understand how this change is even more upsetting to you.
And...your father and your friend have clearly established a friendship and fallen in love. Did you see this coming? I hope they didn't hide it from you. If they did, maybe this is the issue? It would be a legitimate one.
But in the end, your father, and your friend, are adults who are free to fall in love with whomever they wish and hopefully they can count on the support of people who trust and love them. Could there be blessings here you haven't seen yet? It seems you love this person who is like a sister; could it be a good thing that her place in your life is more permanent?
Ask yourself these questions... "What is the worst part of this?" "What do I fear losing?" "What do I fear at all?" "What is the evidence that this will happen?" The answers might surprise you.
Your children will follow your lead. If you are supportive of their grandfather, they will follow suit.
Hopefully you can grieve the change, know that your mother would likely want both of them to be happy, and embrace the blessings that come with having this woman close to you in a new way. I wish you the best.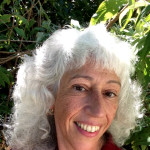 How are you measuring whether or not your dad understands your wish?

Your dad understanding your wish does not mean he will necessarily follow through with what you want.

Based on what you describe about your relationship to the woman in question, your discomfort with the idea of your dad marrying your friend, is reasonable.
Have the conversation with your dad that includes your viewpoint, and also ask him for his impression of your feelings.
Its even possible he already has considered your feelings and hasn't yet told you.
It is also possible that a conversation on the subject, as well as your dad following through with his decision to marry your best friend, may develop in a very positive way.
Part of the current uneasiness you feel may be from fear of how a change in circumstances and introducing new relationship dynamics might feel.
Given that the person who died was your mom, maybe your emotions are not yet ready seeing your dad with a replacement spouse.
Try to see the situation from the point of everyone, including yourself, who is involved in this major change. Maybe having a family discussion about acceptance and readiness to accept a new partner for your dad, would open new empathy for all of these family members.
The information above is intended as general information... (more)
The information above is intended as general information based on minimal information, and does not constitute health care advice. This information does not constitute communication with a counselor/therapist nor does it create a therapist-client relationship nor any of the privileges that relationship may provide. If you are currently feeling suicidal or are in crisis, call 911 or proceed to your local emergency room.
More Answers