How do I get back on my feet while going through a bad divorce?
I am going through a divorce. He is extremely angry. He refuses to physically assist me with our teenager daughter. I have no extended family support. Often times, I feel overwhelmed, tired, and joyless. I feel out of control, sad and depressed on a daily basis. I am just going through the motions of life every day. I am in my mid-50s. I have almost 29 years on my job. How can I handle this?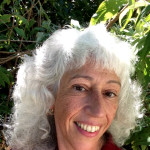 Going through a divorce is often a very low point for the people involved.
Are you surprised that your soon to be ex doesn't help with your teenage daughter?
Usually patterns and dynamics in parenting are not sudden developments.
Is it possible that what you're feeling now is more intensity to the stress of parenting by yourself, not that this is a sudden problem?
This is relevant because you may be more familiar and more capable than you're giving yourself credit.
The lack of emotional support is definitely stressful.
Your parenting skills may still be at the level at which they were prior to the divorce.
Take your emotional weariness seriously and reflect on the various ways of stress relief which are available and interest you.
Give yourself extra time to rest, nurture yourself and be flexible in finding what feels right for stabilizing yourself.
Since you talk about your daughter and help in physical ways, if it is a matter of strength that you need, talk with your attorney so that the child custody agreement includes whatever is physically necessary in the way of strength, in taking care of your daughter.
The Courts are very good at making effort that the custody agreement offers proper care to the kids.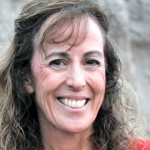 Pamela Suraci
Build on your strengths, grow in your challenge areas and improve your life!
You are in the midst of a really hard time and it sounds like you have no help at all. Search out a local support group through community counseling type centers. If you can't find a group, at least get in to see a therapist who can help you manage stress and upset better. Your sadness, depression and out-of-control feelings don't mean there is something wrong with you - they just mean that your circumstances are too big for your current resources to handle, so get some help. Take care of YOU and you'll be able to get through this.
The information above is intended as general information... (more)
The information above is intended as general information based on minimal information, and does not constitute health care advice. This information does not constitute communication with a counselor/therapist nor does it create a therapist-client relationship nor any of the privileges that relationship may provide. If you are currently feeling suicidal or are in crisis, call 911 or proceed to your local emergency room.
More Answers