How do I deal with the pain of losing my baby?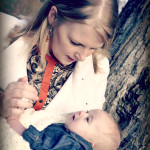 I'm so sorry for your loss. Here are some things that I know have worked for other parents following the loss of their babies: allow yourself to feel all your feelings no matter how big or scary they may be, find ways to memorialize the baby now and in the future, and don't put a time limit on your grief. It isn't a linear process so you will have days that make you feel like you did the moment you experienced the loss. On other days, you will feel better and may not even think about the baby. I hope you have a really good support system and at least one trusted person you can share your thoughts and feelings with without any judgment. If you don't, I know parents have found comfort in journaling or blogging as ways to express themselves. I'm glad you have reached out for help. I'm wishing you well..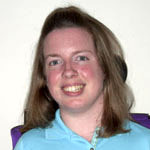 First, I'm very sorry that this has happened.
With just the information that you mentioned, I'm not sure whether you mean that you lost your baby through miscarriage, stillbirth, very young after being born, or several years into your child's life. While the process of working through your loss would certainly have similar components no matter how old your baby was, there are some differences as well.
In general, I would suggest that you find more than one person in your life who you can trust to talk with about your feelings. If you have no one or would prefer to talk to someone who was not as close to you in that sense, consider speaking with a mental health professional.
There is quite a process to grieving and it certainly takes time. It's different for everyone and the timetable is different for everyone.
Here's a link to some information about some tasks of grieving. This is very general information and it would likely be helpful to work through it with someone: http://therapychanges.com/blog/2015/05/review-wordens-four-tasks-of-grieving/
I don't know how long ago you lost your baby, but it may also be helpful to look at what remains that you do have control over. For example, I imagine that you choose what you want to eat, how you want to dress, whether or not to go to school or work, etc. While I'm sure your routine is quite different than it was before your loss, consider establishing a basic routine for daily activities.
Also, depending upon the age of your child, you could probably find a local support group.
Having pain after losing your baby is quite typical and is a reflection of how important your baby was, and still is, to you. If you feel as though you are going through this alone or without the type of support that you want (it is possible to be surrounded by people and still feel alone), consider finding some effective support as an important beginning step. Reaching out here is certainly the beginning of that.
The information above is intended as general information... (more)
The information above is intended as general information based on minimal information, and does not constitute health care advice. This information does not constitute communication with a counselor/therapist nor does it create a therapist-client relationship nor any of the privileges that relationship may provide. If you are currently feeling suicidal, as if you want to hurt or kill yourself or someone else, or are in crisis, call 800-273-8255 (24 hours a day, 7 days a week), call 911, or proceed to your local emergency room.
More Answers