How do I cope with losing a child?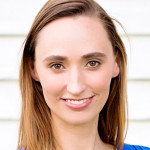 As you already know, there is no easy answer. Over time, I think we learn to live with the pain from such a loss, but it never goes away. I would encourage you to seek out a grief support group or a therapist who specializes in grief and loss.
I will just add that one thing that you can do is to create something meaningful from this profound experience. This might mean connecting with others who are mourning, or creating beautiful in your child's memory. Of course, the best ideas will come from you.
More Answers