How do I break an unhealthy relationship pattern?
I want a secure relationship with someone that wants to be with me and who will actually put effort into it.
I seem to gravitate toward unavailable men and those that want intimacy and no relationship. I let men dictate and control me because they accuse me of being controlling. I let men emotionally abuse me and I am at their beck and call.
I am not comfortable being alone or doing anything by myself. I feel I need the security of someone being around just to survive. I know what I'm doing wrong and I do it anyway just hoping things will change. How do I stop this behavior and thought process?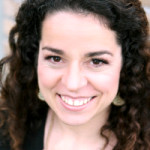 Rebecca Wong
Relationship Therapist & Connectfulness Consultant
You may be interested in reading my most recent post, Intimacy Begins With You. In it I offer 7 expert tips to help you get started on a path of self connection and discovery. This is important stuff to do in order to work through that stuff that's holding you back from the relationships you desire. You may find that it's especially helpful to do this work with the alliance of a skilled individual therapist.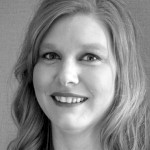 It is a good thing that you have recognized that you have been in some unhealthy relationships and that you are wanting to break this pattern. You seem to have some good insight into the situation.
The type of behavior that you are describing is usually rooted in childhood issues with insecure attachment bonds with your caregivers, childhood trauma and/or abuse or neglect, or dysfunctional family issues that did not allow you to develop healthy boundaries for yourself or a sense of self. This is something that is going to take some time to work through in therapy. I recommend a book titled "Boundaries: Where you end and I begin" by Anne Katherine. Another book that might be helpful is "Codependent No More" by Melody Beattie. 
In the meantime, until you can work through your personal issues, absolutely do not enter into another relationship. Take however long you need to and work on becoming a whole, happy, emotionally healthy person on your own. Needing another person to define you is problematic. That's too much to expect from any individual.
For a relationship to be healthy and happy, both people in the relationship first need to be a whole person on their own. That means having a clear sense of self, knowing who you are and what you want, knowing how to set healthy boundaries, and knowing how to meet your own needs. It is unreasonable to expect your partner to meet all of your needs all of the time. There will be times that they won't be able to meet your needs. You have to know how to meet those yourself. 
When you are working on becoming the best you that you can be, eventually the right person will come into your life. Then you can CHOOSE to be with someone because you want them in your life instead of feeling like you NEED them to complete you.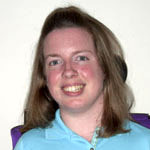 Here are some things I'm wondering:

Do you have close friends that you can talk to, trust, and who can be around sometimes when you're in between relationships?
What do you like about yourself? What are your strongest points?
Do you think you have been in relationships with controlling than in the past because it makes you feel as though you are worth something to them?
What kind of relationship you want to be in?
What are the top three or four attributes of the type of partner you want?
What can you do to make yourself emotionally safe during your typical daily activities?
Can you notice a list of things that you can control throughout a typical day? For example, you probably choose what to wear, what to eat, how to talk to others, how committed you are to school or work, etc.
It also sounds as if it may be helpful to discover more about yourself in addition to what you look for in a partner.
As far as emotional abuse, it may be useful to develop communication skills that you could use prior to their relationship progressing to the point that it is emotional abuse.
Thank you for reaching out to ask questions. If the questions that I've asked here are difficult for you to answer or are overwhelming, talking with a local therapist would probably be something I would suggest.
The information above is intended as general information... (more)
The information above is intended as general information based on minimal information, and does not constitute health care advice. This information does not constitute communication with a counselor/therapist nor does it create a therapist-client relationship nor any of the privileges that relationship may provide. If you are currently feeling suicidal, as if you want to hurt or kill yourself or someone else, or are in crisis, call 800-273-8255 (24 hours a day, 7 days a week), call 911, or proceed to your local emergency room.
More Answers