How can my marriage be fixed?
I've only been married three months. Every week, we argue about something, and it seems to be getting worse.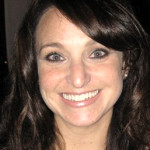 One key factor to consider is, are you able to repair after your arguments? It seems from your question that repair is lacking after any disagreement or argument. When couples are able to repair after an argument, they have an opportunity to learn more about each other's needs moving forward.
I'm also curious if you're having the same type of arguments over and over? If you're stuck in a particular pattern, and can start recognizing what happens between you when this pattern happens, then you can start to name it. Once you name it, then you can take a break to cool off and come back to each after your nervous system has had a chance to calm down (about 30 minutes). The key here though is to make sure you have a plan in place - when things are good between you - an agreement between you that when you both start to get escalated, you'll name it or have an agreed upon code word to signal you don't want to continue this cycle, and then agree to cool off and come back together at a later time. That way, when this is enacted during an argument, nobody feels abandoned during the cool off time. Rather, both partners know they will return at a time when they can truly hear each other and hear their needs.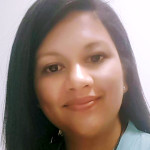 At the begin g of marriages, we expect to be living on an eternal honeymoon, but the reality can be different. This is a process of adaptation, even if you had known your better half for a long time, during the first months and years of marriage you go through a process of settling in your new roles and confront new challenges together that as you resolve become new rules and agreements.
Yes, you can work this issues by practicing assertive communication, being clear with each other about what is the problem, how you feel about it and how would you like to resolve it. Learn to close arguments with resolutions, and reminding that you care about each other, that's why you choose to be together. Discuss your roles and expectations, this is normally done over a marriage preparation class, is never too late to sit down a talk about what you want and look for in a husband/wife and clarify your roles and rules. Find couples therapist who mediates communication and helps both of to you learn assertive communication skills and conflict resolution.
¿Cómo puedo arreglar mi matrimonio?
He estado casado por tan solo tres meses. Cada semana discutimos sobre algo y parece ponerse cada vez peor.
Al inicio del matrimonio, esperamos vivir una eterna luna de miel, pero la realidad es diferente. Es un proceso de adaptación, sin importar por cuánto tiempo hayas conocido a tu pareja. Durante estos primeros meses se definen los roles en el matrimonio, también enfrentan nuevos retos juntos que según resuelven se convierten en reglas y acuerdos.
Sí, puedes resolver estos problemas practicando comunicación asertiva. Deben aclarar sobre cuál es el problema, como se sienten al respecto y como lo quieren resolver. Aprendan a resolver las discusiones con decisiones claras y recordando que si les importan uno al otro, y por eso decidieron estar juntos en primer lugar. Discutan sus roles y expectativas, regularmente esto se hace durante clases de preparación matrimonial, pero nunca es tarde para hablar sobre lo que les gustaría que fuera su matrimonio y lo que esperan de su pareja, así clarifican los roles y reglas que aplicaran a su unión.
Encuentren un consejero matrimonial que les ayude a mediar los problemas de comunicación y les ayude a aprender destrezas de comunicación asertiva y resolución de conflictos.
The information above is intended as general information... (more)
The information above is intended as general information based on minimal information, and does not constitute health care advice. This information does not constitute communication with a counselor/therapist nor does it create a therapist-client relationship nor any of the privileges that relationship may provide. If you are currently feeling suicidal or are in crisis, call 911 or proceed to your local emergency room. La información provista es para propósito general basado en información mínima, no constituye aviso medico. Esta información tampoco constituye una comunicación directa con un consejero o terapista y no crea una relación entre cliente y terapeuta o desarrolla ningún privilegio. Si tiene pensamientos suicidas o está en crisis puede llamar al 911 o visitar su sala de emergencias mas cercana.
More Answers