How can I unblock my memories?
As a child, my parents injured my brother, so they went to prison. I was there when he had gotten hurt, but I can't seem to remember. I also can't remember being with them quite well. It's a blur.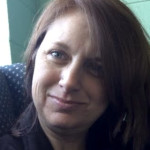 It's important to know that there are counselors who are trained in working with survivors of trauma and you can get help. The "blur" in your memories is your brain's attempt to protect you from the experiences in your past. To recover them can be a slow process done by a trained professional that you trust. When you are ready and feel safe, those memories can be recovered and can be integrated with other memories. This will help to lessen the potency of the memory, help to make sense of what has happened, and allow you to begin the healing process. Check into therapist who are trained in EMDR (Eye Movement Desensitization and Reprocessing).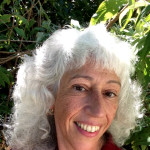 Sorry to hear of having witnessed violence within your family when you were very young.
Your blocked memories are a self-protection from the enormous emotional pain and feeling de-stabilized by realizing that the people whom you expected to trust, are harmful.
Already you are at the first step, which is to know that memories exist about the disturbing events concerning your brother.
Probably the best way of finding your way back to those times, is by paying attention to all of who you are today.
The more intently and with loving interest you are able to notice yourself, you will be gradually dissolving the layers of protective thoughts about intimacy being unsafe.
Basically, you will be teaching yourself how to slowly trust yourself.
Since trust is what was violated while you were young, you will be developing a new model for trusting yourself and others.
Then, more of the memories of your painful and overwhelming times will make themselves available to you.
They are simply waiting for you to be strong and trusting enough within yourself, to tolerate them!
The information above is intended as general information... (more)
The information above is intended as general information based on minimal information, and does not constitute health care advice. This information does not constitute communication with a counselor/therapist nor does it create a therapist-client relationship nor any of the privileges that relationship may provide. If you are currently feeling suicidal or are in crisis, call 911 or proceed to your local emergency room.
More Answers