How can I stop worrying much?
I have a bad habit of thinking and worrying about what others may think of me. I really want to stop it and enjoy things.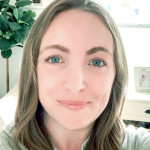 We all experience that to a different level, depending on who you ask. It's actually born out of a good quality---prosocialness. When we care what others think of us, we are also attuned to how we are treating them and what's socially right vs wrong. It definitely does feel like it's more about ourselves, however--meaning it feels like we worry about what others think because we don't want to be socially outcast or rejected. That's also (again, to a certain level) a healthy quality. It means you want connection. Connection is crucial to mental health and, according to some available research, physical health.
No matter how mentally healthy or socially confident you are, if you care about connection, you're going to care about what people think of you to an extent. So the work here is to figure out what worry is warranted vs what is just causing you suffering. A good way to tell the difference here is to write it out in list form. Write out all the socially-anxious thoughts you have and scale them from "needed" or "helpful" to "unnecessary" or "unhelpful". Some may fall in the gray area here. For example: if you worry that others think you are inconsiderate, so you often say sorry---weed out what's actually inconsiderate vs what you feel is maybe inconsiderate because you feel like a burden to others. Getting in someone's personal space would warrant some worry and an apology. Asking for help when you need it is something you don't have to apologize for.
Something else to consider here is there's probably some underlying shame. Shame is a cluster of really tough feelings and if it had a voice, it'd say things like, "you're not good enough", "you aren't likeable", "you are annoying and no one wants to be around you", etc. Those feelings typically create the worry you experience about others. Shame survives and is strengthened by the attention you give to it. The more you compete with it, the less powerful it becomes. Sometimes that comes in the form of noticing the wonderful qualities in yourself. Sometimes it takes practice putting yourself out there when it's really scary. No matter what, shame's nemesis is connection---to yourself and to others. That's how you prove it's wrong. Try not to take shame at face value!
If you are struggling with using these techniques or just don't know if they are right for you, a counselor can help you out and give you a more individualized approach. Sometimes it's just figuring out that specific formula that works for you that makes all the difference. And of course, counseling is built on a strong connection.
I wish you all the best!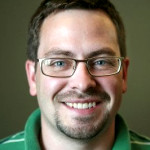 Thinking about what others think of us is a natural tendency. Human beings are social creatures and rely on feedback from the outside world of people, places, and things to let us know more about ourselves. We also have an inner voice, dialogue, conscience, etc. that helps us to determine the path for us. Often, when someone is worried about the external feedback, and focuses on this as the sole source of information, it can create a dependency that can become problematic. Balance is key to so many things in life. Your own voice is powerful and has strength to provide you the enjoyment you seek. Don't discount it and rely only on the voices of others.

The information above is intended as general information... (more)
The information above is intended as general information based on minimal information, and does not constitute health care advice. This information does not constitute communication with a counselor/therapist nor does it create a therapist-client relationship nor any of the privileges that relationship may provide. If you are currently feeling suicidal or are in crisis, call 911 or proceed to your local emergency room.
More Answers