How can I stop overthinking and getting upset easily?
When I think of things people put me through in the past, I get upset all over again and take it out on everyone. I'll be mad for nothing at all and have a attitude with everyone for no reason.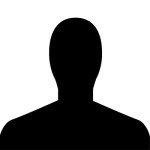 Gayle Weill
Specializing in relationships and parenting - additional certifications in Child-parent psychotherapy, Circle of Security-Parenting program, adoption competency, hypnosis, and EMDR
It sounds like you have had difficulty in processing what happened to you in the past and because of that difficulty in moving past what happened to you, when you are reminded of what happened you get angry all over again. Please know that it IS possible to remember what happened but to also not have the same emotional response. It is very common to have difficulty processing a traumatic situation that occurred in the past. Many people go through this. A good therapy designed to assist with this type of issue is EMDR. Try to find a therapist who is trained in EMDR to help you with processing these memories so that you don't have the same emotional response every time you think about what happened. Best of luck to you!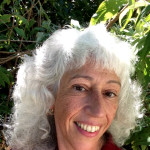 You're definitely not mad at "nothing".
I agree with your point about not emitting your upset about internal matters onto people who have nothing to do with what bothers you.
Your internal stressors are real, otherwise you wouldn't feel the way you describe.
Take time to understand what bothers you about past situations and leave open the amount of time you will need to feel finished with examining these topics.
The more thoroughly you understand yourself, the less likely you will be to bring past stressors into current relationships.
The information above is intended as general information... (more)
The information above is intended as general information based on minimal information, and does not constitute health care advice. This information does not constitute communication with a counselor/therapist nor does it create a therapist-client relationship nor any of the privileges that relationship may provide. If you are currently feeling suicidal or are in crisis, call 911 or proceed to your local emergency room.
More Answers