How can I stop craving nostalgia?
The past always feels much brighter and more beautiful than my present. Everything about what's gone feels so amazing; almost like I'm high off nostalgia. But in the end it just makes me feel sadder knowing that all of the memories (and a close friend that left me) are gone forever. How do I move past that and live more in the present?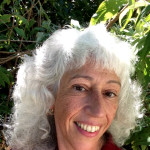 Do some self-reflecting as to what areas of your life you'd currently like to develop.
The good news is you know how happiness feels.
That you were able to create situations and dynamics which produced happiness in your life is good motivation to believe happiness is possible and to try new ways to create this in your life.
More Answers