How can I stop bulimia after 6 years?
I've been bulimic for about 6 years now. I'm in my early 20s. I am about to start back to school to become an RN, and I really need to get better once and for all.
I lose control of myself and become angry and anxious and just eat and purge. Over and over. Can someone please point me in the right direction for help?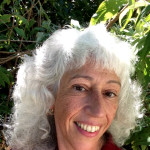 Eating disorders usually result from a sense of insecurity about who the person is, whether they are good enough compared with anyone else, and whether the way they person lives is effective.
If you have a style you're already happy with to reflect on these sorts of topics, keep following your own logic with the aim to free yourself, which usually takes place gradually, from these sort of self-doubts.
The other approach would be to find an unperson or an online discussion group where you'd be able to offer and receive the support from other people who live with a similar problem.
Good luck in your studies!
More Answers