How can I not be afraid of commitment?
I've pretty much been on my own since day one, I'm a middle child of five, and I can't seem to put my trust in anyone. It took me four years to finally open up a little to my best friend. Every time I realize that I have feelings for someone, I freak out and never talk to them again. I really want some help.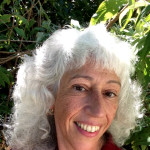 One way to concentrate is that if your mind starts to wonder then remind yourself to bring your attention back.
Start with short time spans of expecting yourself to concentrate.
You'll more likely succeed with concentrating with small time spans than longer ones.
Once you start seeing your success, this will motivate you to try increasing the length to expect yourself to concentrate.
The task of self-reminding is the same, whether for long or short time periods.
Also, before starting this exercise ask your medical doctor if the problem can be related to a physical health problem.
If there is, then have the possibility ruled out that your difficulty concentrating comes from the mental ability to concentrate, and not some medical reason preventing this.
Before someone can engage their psychological will there must be a clean medical body and mind with which to work.
More Answers