How can I let go of a relationship when the woman is married?
We've been seeing each other for six years. She has a teenage daughter, and she don't want to break the family up.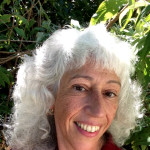 What changed that after six years you raise the question of what to do about this relationship?
Had you hoped until now that she would leave?
If this is so, and she clearly told you she will continue in her marriage, then the control is in your hands now as to how long you are willing to continue in the relationship as it is currently
Emotionally releasing from a relationship takes much longer than the time to simply announce your departure from it.
Emotions change gradually, whereas whether or not in real, practical time the two of you will continue seeing each other, is a clear and straightforward choice.
If you decide your best interest is in leaving, then do so. Your emotions will take a while to catch up.
This is difficult and painful to do, only it sounds like staying is even more difficult.
More Answers