How can I have a normal sex life with my significant other when I keep having triggers from past sexual abuse?
I'm fine when we start becoming intimate, but out of nowhere, I will get a flashback of what happened to me in the past. I start hysterically crying and freaking out when my boyfriend obviously has done nothing to hurt me.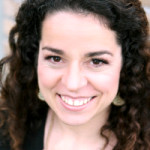 Rebecca Wong
Relationship Therapist & Connectfulness Consultant
Have you sought the support of a therapist really qualified in working through sexual trauma? It can take some work, but healing is possible. If you feel able to, it may also help to open a dialogue with your boyfriend about what you need from him when you have these flashbacks. Let him know what some helpful responses may be.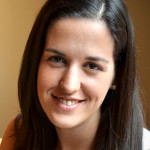 Sexual intimacy can be very triggering for survivors even when it is both wanted and consensual. You may want to consider seeing a therapist who specializes in trauma to work through the abuse if you have not already done so. Often times triggers still hold such a powerful effect when the emotions related to the abuse have not been fully processed. In the meantime, you may want to consider coming up with a Safe Word to let your partner know that you are being triggered or to communicate your physical boundaries to him. Often times, the experience of communicating your physical boundaries to your partner, having those boundaries respected and validated, and having a partner who is understanding and willing to engage in intimacy in such a way that does not violate your physical boundaries can reinforce a sense of safety with him.
The information above is intended as general information... (more)
The information above is intended as general information based on minimal information, and does not constitute health care advice. This information does not constitute communication with a counselor/therapist nor does it create a therapist-client relationship nor any of the privileges that relationship may provide. If you are currently feeling suicidal or are in crisis, call 911 or proceed to your local emergency room.
More Answers