How can I get my mother to listen to me without her freaking out?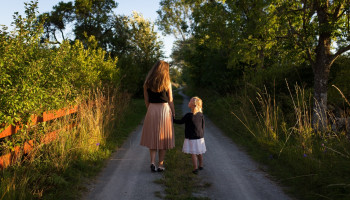 My mother and I have an okay relationship. I know she loves me unconditionally, and I love her the same. However, more times than not, I'm afraid to tell her anything personal because she either doesn't listen, she turns it around and makes everything about her, or she ignores things - even when they are about my mental health.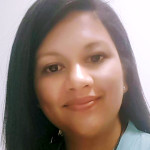 How can I get my mother to listen to me without her freaking out?
Communication with our loved ones can be tricky, but it is the key to maintaining a healthy and functional relationship with them. At times, it seems difficult to communicate with our family because many feelings and "undercover" messages are attached. Especially with our mothers, who often provide advice and feel responsible for us, it may feel like they are making everything about themselves as they express their worries and concerns.
So what to do? First will be important to practice active listening skills, to ensure that you are receiving and understanding the message, without filtering it trough your own emotions or preconceptions of the person who speaks. Second, learn and practice assertive communication skills. Those will help you to communicate a message clearly and in pieces. It also emphasizes using I-statements to express how you feel at times when emotions become affected by the interaction. Third, you should practice, by writing your I-statement or role playing with your counselor. The trick with communication skills is that we need to practice them as often as possible until you to master them. You can also contact a family therapist to improve those skills if it becomes challenging, or contact a mediator if more issues arise.
¿Cómo puedo lograr que mi mamá me escuche sin alarmarse tanto?
La comunicación con nuestros seres queridos puede ser dificultosa, pero es la clave para mantener relaciones saludables y funcionales con ellos. A veces, nos parece aun más difícil comunicarnos con nuestra familia, porque hay muchos sentimientos y mensajes envueltos en la comunicación. Especialmente nuestras madres, pueden hacer parecer que están convirtiendo el asunto en algo personal, cuando se sienten preocupadas y responsables por nosotros y nuestras acciones.
¿Y qué hacemos? Primero debemos aprender a escuchar activamente, para asegurarnos de que comprendemos el mensaje, y que no lo estemos filtrando a través de nuestras emociones e ideas de la otra persona. Segundo, aprende y practica comunicación asertiva. Esto te ayudara a comunicar un mensaje claramente y en pedazos. También te ayudar a aprender expresiones del Yo, para identificar sentimientos afectados durante la interacción. Tercero, es importante que practiques estas destrezas, ya sea escribiendo o con tu consejero. El secreto está en practicar las técnicas de comunicación cuantas veces sea posible, hasta que las uses espontáneamente. Si tienes dificultad aprendiendo estas técnicas, o el conflicto con tu mama es uno muy difícil de resolver, puedes contactar un consejero o mediador familiar para que te asista.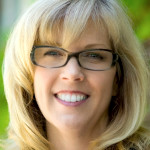 Could you tell her ? What would happen if you said "Mom, I love you and I really want to share myself with you, but often I you get upset and I don't want that to happen. I really want to be able to talk to you."
The information above is intended as general information... (more)
The information above is intended as general information based on minimal information, and does not constitute health care advice. This information does not constitute communication with a counselor/therapist nor does it create a therapist-client relationship nor any of the privileges that relationship may provide. If you are currently feeling suicidal or are in crisis, call 911 or proceed to your local emergency room.
More Answers