How can I get my husband to listen to my needs and talk to me?
I tried telling my husband I was depressed, and he ignored me. He said "you're always sad or depressed." And he picked up his phone and ignored me. I said, "Please don't exaggerate, that isn't true." And he said, "Whatever babe. You just want to be sad."
How can I get through to him so he will take me seriously?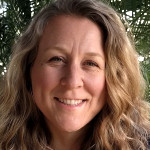 It can be hard for husbands to hear that their wife is unhappy. By nature men tend to be more of the fix it type. So if they are sad, they fix it. If their wife is sad, they fix it. He may feel helpless to help you and that may be why he is saying those things to you. It's not that he doesn't care or that he doesn't take them seriously, he might just have no idea how to help. I would start by making an appointment to talk with a therapist about your sadness. Meeting with a therapist may help you to learn some tools and strategies that can help you to manage some of the sadness you are feeling. A therapist can also help you to gain some understanding and insight into why you might be experiencing sadness. Depression is not something you have to sit with, therapy can help. Once your husband sees that you are being proactive in addressing your sadness/depression he will probably be more open to listening to you and supporting you. He might start to have ideas and input on how you two can work together to change some of the situations or things that might be holding you bakc.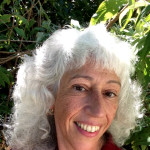 Oh dear.
From what you write, your husband doesn't have any interest to know about you and your sad feelings.
Stay clear in understanding that you already did your part by asking him to listen and care about the way you feel.
In this example, he told you he doesn't care.
Its up to him to open his mind and heart to you.
Depending on how motivated to continue asking him to hear you, try until you feel satisfied that you've given him enough chances to know who you are. At a certain number of tries at this, you'll either have success or not.
Just don't try forever because doing so will increase your depressed feelings.
The information above is intended as general information... (more)
The information above is intended as general information based on minimal information, and does not constitute health care advice. This information does not constitute communication with a counselor/therapist nor does it create a therapist-client relationship nor any of the privileges that relationship may provide. If you are currently feeling suicidal or are in crisis, call 911 or proceed to your local emergency room.
More Answers