How can I get my boyfriend to see my point of view when we argue?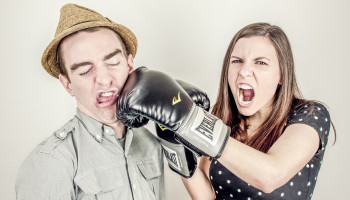 I had to go to the emergency room today to get an X-ray of my spine. My boyfriend didn't want to sit there and wait with me. Instead, he wanted to go do things for his friends while I waited. When I was done, he was twenty minutes late in picking me up. He doesn't understand why I'm mad, and we keep bickering at each other over the smallest things. He thinks I don't have a reason to be mad, but I believe that I do.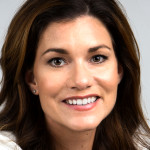 It is extremely frustrating when our significant other doesn't understand our points of view. Often times, arguments are not the best opportunities to try and make a point, as strong emotions can get in the way of understanding others' perspectives.
Try having a discussion with him about what is bothering you during a time when neither if you are upset or arguing. Communicate how you feel without placing blame and without yelling. Addionally, give him ideas of what he can do differently so that he understands what your expectations are. Lastly, consider seeing a couple's therapist who can assist with teaching more effective communication techniques. Best of luck.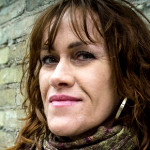 Hi Moore, Underneath all your anger is a lot of hurt. The hurt is there because you are being disrespected. Your boyfriend (unless you've only told me a small, disproportionate part of the bigger picture) doesn't tend to treat you like you're important and he dismisses your emotions. This is happening because this is the level of ability (disability?) he has right now in a relationship. You can expect more of this behaviour (because that's who he is; it has nothing to do with you), and I hope you think carefully about whether it's working for you to be in this.
You could try telling him that you are hurt, because people tend to listen more to hurt than to anger, but my guess is with him it might not make a difference. I hope you talk to someone who knows and supports you about how you're feeling in this relationship.
The information above is intended as general information... (more)
The information above is intended as general information based on minimal information, and does not constitute health care advice. This information does not constitute communication with a counselor/therapist nor does it create a therapist-client relationship nor any of the privileges that relationship may provide. If you are currently feeling suicidal or are in crisis, call 911 or proceed to your local emergency room.
More Answers