How can I get away from my phone?
For some reason, I look at my phone, and in no time, five hours has passed. During those five hours, I'm playing games and trying to find out how to make my phone fun to use so I don't feel like I wasted my time trying to improve my phone's performance in my life.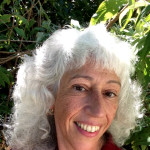 Start by spending small amounts of time with your own thoughts and feelings.
Always being focused on what a phone offers keeps people at a distance from knowing themselves.
As long as you make time to spend in an activity which is not interactive the way a phone is, and instead depends only upon your actions, you will be investing time and energy into your own life.
Whether by consciously considering your own interests, or doing housecleaning or chores, by devoting yourself to areas which you decide to be involved in, you will increase your knowledge of your own interests.
Then, to not be so involved with your phone will be natural and easy.
More Answers