How can I deal with my posttraumatic stress disorder?
I feel angry, anxious, and depressed. The PTSD I suffer is from a past relationship.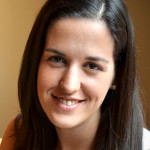 If the symptoms are to the extent that they are affecting your ability to function, you may want to consider seeking treatment. PTSD, anxiety, and depression all typically respond well to treatment if provided by a trained clinician. Common types of treatment for PTSD that you may want to look into include Cognitive Processing Therapy or EMDR. The nice things about Cognitive Processing Therapy is that it is time limited and only lasts 17 sessions typically.
More Answers