How can I deal with depression stemming from chronic pain?
I have a severe back problem. I've had 3 major and several minor operations, but I'm still in constant pain. How can I deal with the depression from this chronic pain?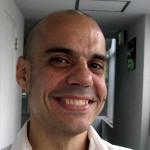 Chronic pain at the back likely results from a few areas:
L4-L5 kidney zone, most likely (lower back);
Bone spurs, fused discs, and slipped discs, caused by connective tissue weakness, and calcium deposits used to neutralize highly acidic areas...
The 'depression' will evaporate when the chronic pain is drained out, through natural means;
Pharmaceutical means will simply extend the pain and cause it to deepen over time, not solving the problem;
Remember, medical doctors suppress, natural doctors cure...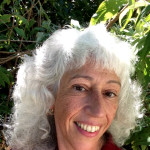 Maybe if you started to address questions of an inner nature of what changed in your life as a result of the back problem.
To know your limitations and the areas of your life which they affect, will greatly contribute to stronger self-knowledge within you.
Greater awareness and sense of direction very often decreases depression.
The information above is intended as general information... (more)
The information above is intended as general information based on minimal information, and does not constitute health care advice. This information does not constitute communication with a counselor/therapist nor does it create a therapist-client relationship nor any of the privileges that relationship may provide. If you are currently feeling suicidal or are in crisis, call 911 or proceed to your local emergency room.
More Answers